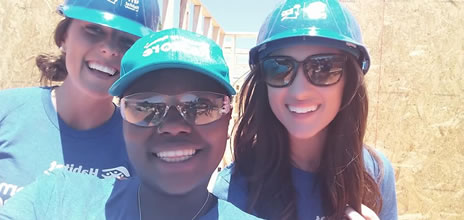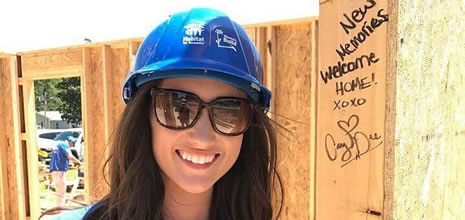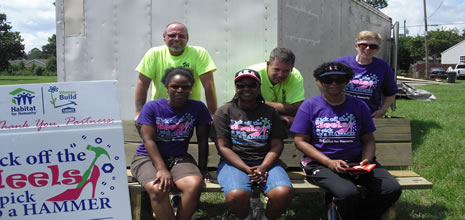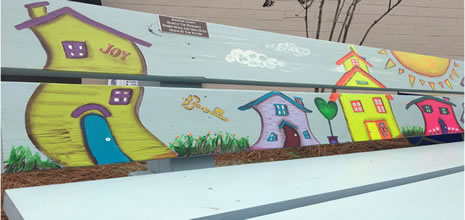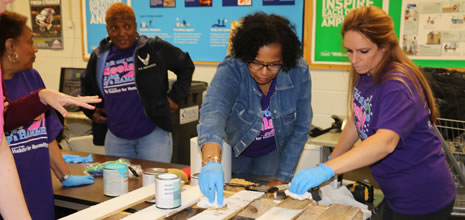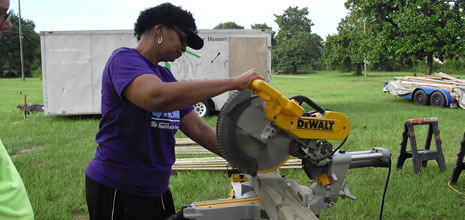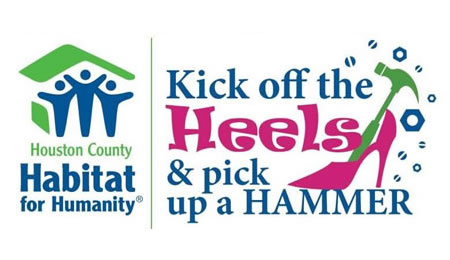 We are empowering women from all walks of life to build Habitat for Humanity homes...making home-ownership a reality for families. We want you to join our team! Get involved with our projects and help to eliminate poverty housing in our community!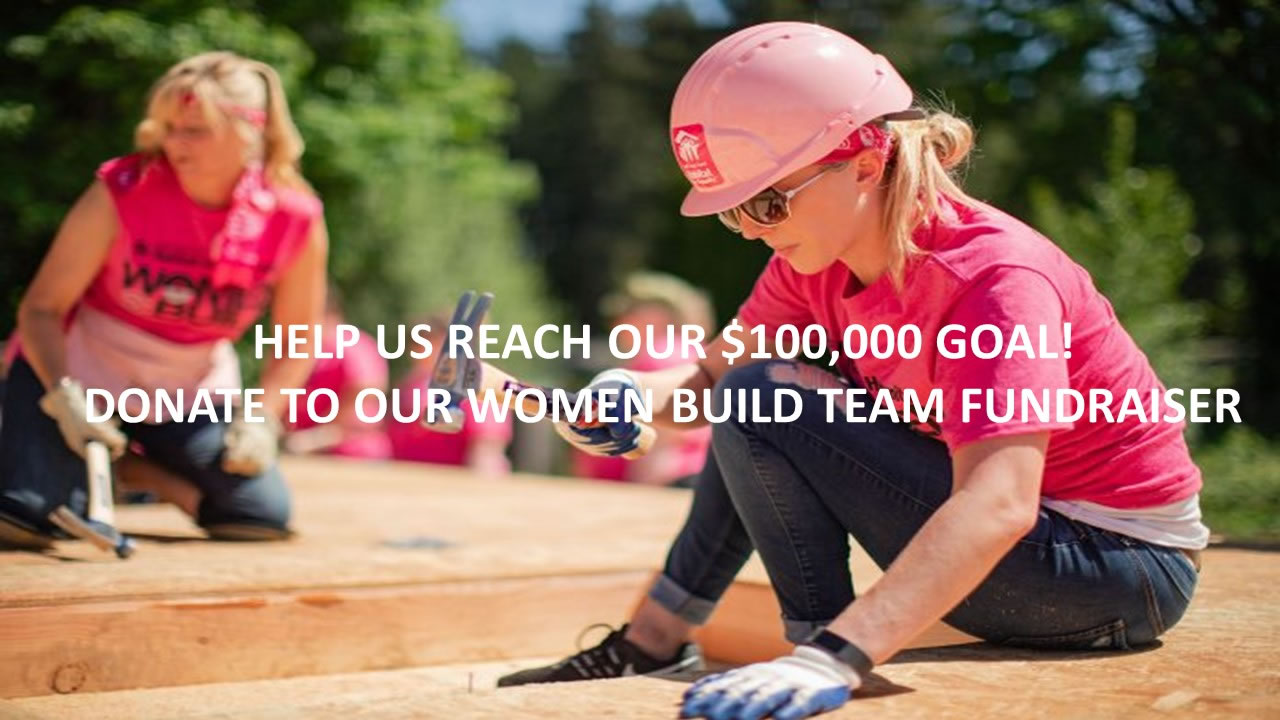 WB Week 1: Teams Booth & Peachy Olive Glitters
WB Week 2: Teams Pokeno Club WR & Gracie's Rooftop Bar
Downloads

Downloads are provided in Adobe Acrobat (PDF) format. If you don't currently have it, you can easily download and install the FREE Acrobat Reader here.
Sponsors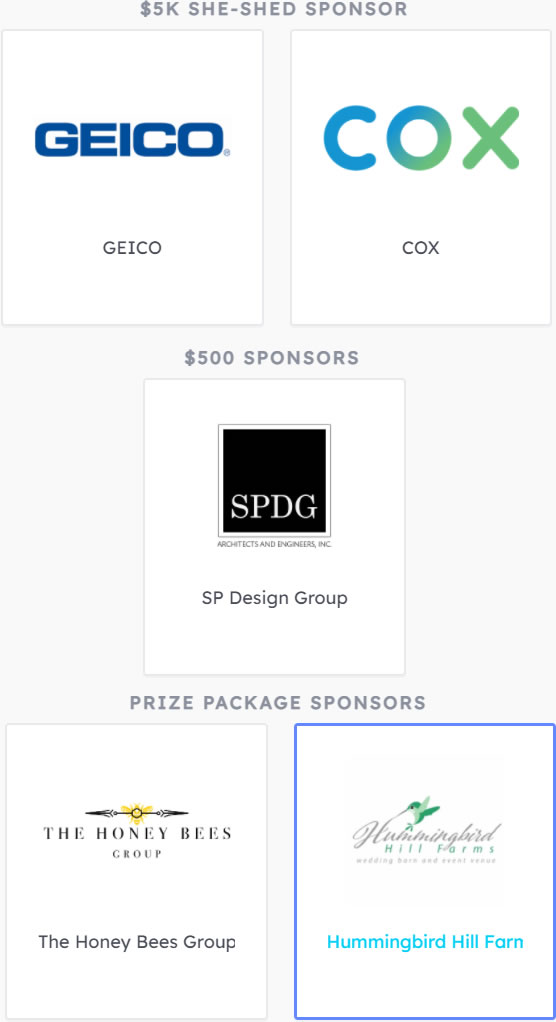 GIVING EACH OTHER A HAND UP, NOT HAND OUT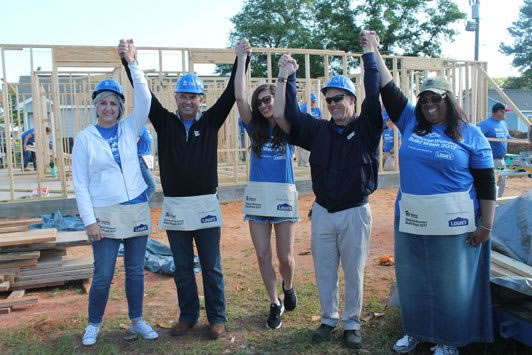 from the Houston Home Journal
Online Registration Payment
Online payments for Women Build Registration are now being accepted:
We're just like you. We're teachers, business executives, parents, retirees, students...you name it. But the one thing we all have in common is our dedication to change. And the more volunteers we have, the bigger impact we can all make. Together.
Though our neighborhoods are comprised largely of women and children, they are also the population's most likely to be affected by poor living conditions. Our Women Build events provide the opportunity for women to take a proactive step in serving their communities.
Women Build is also a terrific way to involve your friends and family of all ages in crucial work with a lasting impact. Women helping women sends a positive and powerful message. You can also come alone, and make new friends. The atmosphere is collaborative and friendly.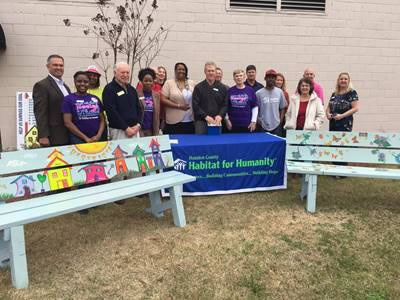 In 2016, Habitat Women Build and Girls Build Teams learned to use power tools and painting techniques through Lowe's Workshops and our Habitat Construction Leads. The ladies applied these new skills and helped repair a wheelchair ramp and porch for a disabled senior.
Our teams then moved on to build and hand-paint two 7 foot park benches and several birdhouses for Warner Robins. These items are now installed along the trails of Fountain Park.
This hard work paid off as our ladies were awarded the "Education Partnership Award" by the City of Warner Robins Keep Warner Robins Beautiful for educating and promoting interest in the improvement of the environment in Warner Robins.
Are you ready to build with us?
There are several ways you can get involved:
Learn new construction skills needed to effectively contribute to Habitat's mission.
Build or renovate houses at a Women Build event.
Join other community volunteers and homeowners to build strength and stability through shelter.
If you are interested in becoming a Women Build or Girls Build team member, please register below. We're also seeking artists and carpenters who may be interested in volunteering their services for upcoming projects, if you know of any, please send us an email at volunteer@hocohabitat.org.