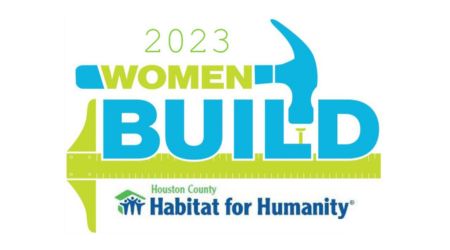 We are empowering women from all walks of life to build Habitat for Humanity homes...making home-ownership a reality for families. We want you to join our team! Get involved with our projects and help to eliminate poverty housing in our community!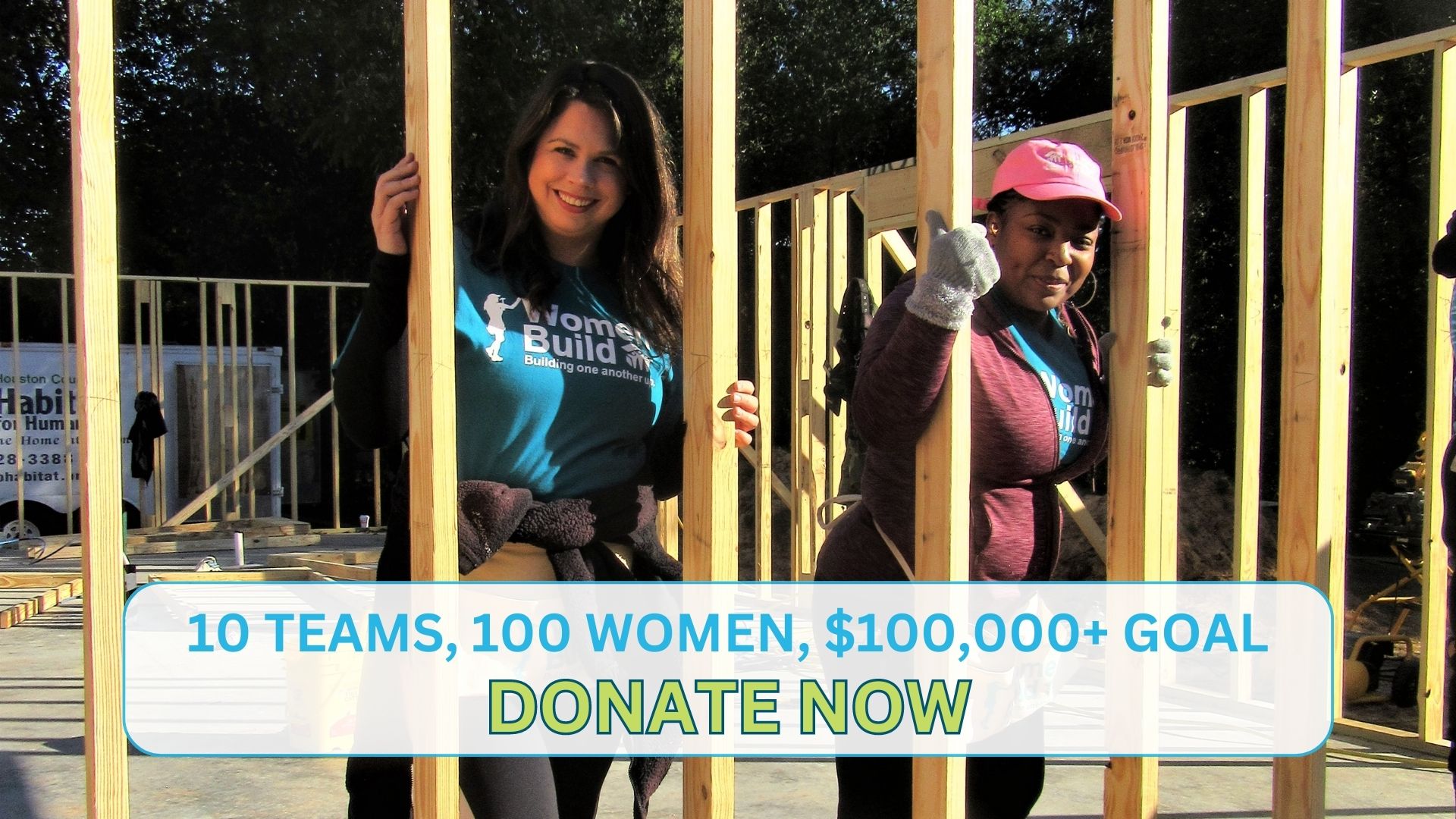 Downloads

Downloads are provided in Adobe Acrobat (PDF) format. If you don't currently have it, you can easily download and install the FREE Acrobat Reader here.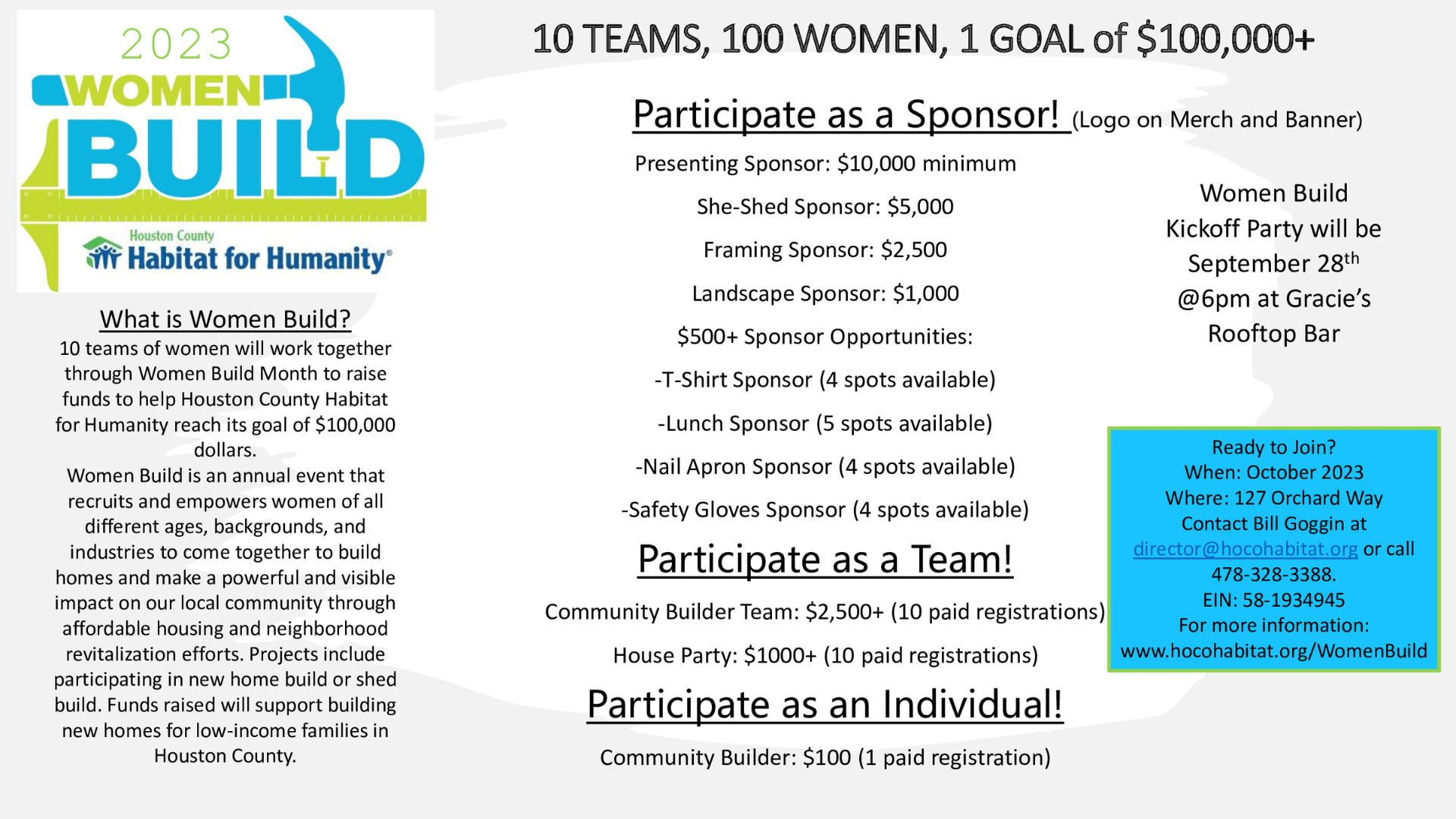 We're just like you. We're teachers, business executives, parents, retirees, students...you name it. But the one thing we all have in common is our dedication to change. And the more volunteers we have, the bigger impact we can all make. Together.
Though our neighborhoods are comprised largely of women and children, they are also the populations most likely to be affected by poor living conditions. Our Women Build events provide the opportunity for women to take a proactive step in serving their communities.
Women Build is also a terrific way to involve your friends and family of all ages in crucial work with a lasting impact. Women helping women sends a positive and powerful message. You can also come alone, and make new friends. The atmosphere is collaborative and friendly.
Are you ready to build with us?
There are several ways you can get involved:
Learn new construction skills needed to effectively contribute to Habitat's mission.
Build or renovate houses at a Women Build event.
Join other community volunteers and homeowners to build strength and stability through shelter.