Do you have an old or unneeded car, truck, boat or other vehicle sitting in your driveway, or taking up space in your garage? Consider donating it to HoCo Habitat through Cars for Homes. Not only will you be helping Habitat provide decent, affordable housing, you might be helping the environment as well.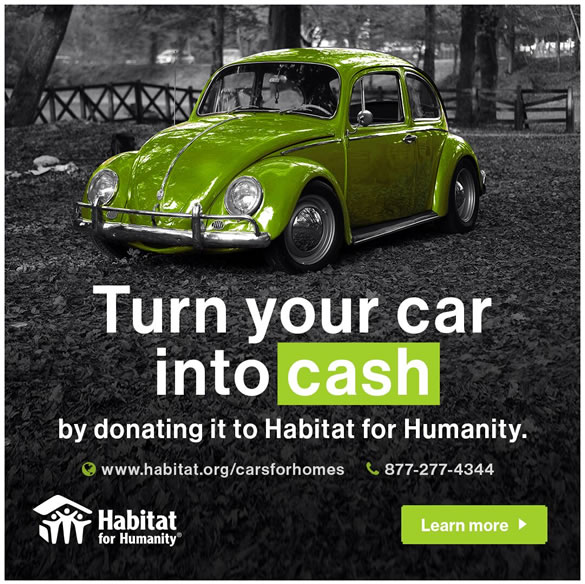 Donate a Car
Donate your vehicle to Houston County Habitat for Humanity to support our mission in cities such as Warner Robins, Perry and Centerville, Georgia in support of local families.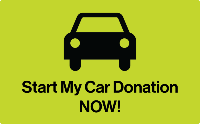 Start your vehicle donation online or call
Did you know car donations are just one more way you can support our work at Houston County Habitat for Humanity? The proceeds from your car donation come directly back to helping build and repair homes for local families in Houston County, Georgia. Donating your car may also be tax deductible, and you can complete the process in 3 easy steps.
Why should I donate my car to Houston County Habitat for Humanity?
All net proceeds from the sale of your donated vehicle through Habitat's car donation program will help local families here in our community.
You may qualify for a tax deduction for donating a vehicle.
It's fast and easy. Learn more about how vehicle donations work.
Taking an inefficient older car off the road helps save gas and improves air quality.
How do I donate my car in Georgia?
You can donate your vehicle in 3 easy steps:
Start your donation online by navigating to our donation wizard, or call our hotline: 1-877-277-4344.
Our team will ask you to provide such as vehicle make, model, vehicle identification number (VIN) and current mileage.
If your vehicle is accepted, you can schedule your car to be picked up.
What paperwork do I need to donate my car in Georgia?
Georgia requires a Certificate of Title in order to donate your car.
To complete your car donation to Houston County Habitat for Humanity, you will need to fill out your vehicle title accordingly: 1) enter the name of the agency that processes our car donations, ADVANCED REMARKETING SERVICES in the buyer/purchaser field; 2) PRINT and SIGN your name in the seller/owner field EXACTLY as it appears at the top of the title.
What type of vehicle can I donate in Georgia?
Car
Truck
Boat
RV
Motorcycle
Construction or farm equipment
Any other vehicle ― running or not!
Start your vehicle donation online or call (877) 277-4344