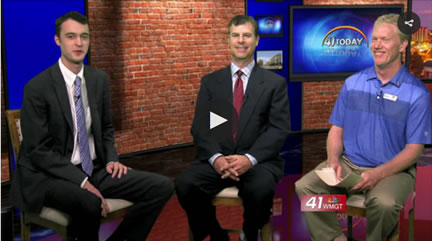 Check out what former Mayor and current city councilman Chuck Shaheen had to say about why he's joining the effort as an Annual Campaign Volunteer
Dear Friends,
Houston County Habitat for Humanity has kicked-off its first Annual Campaign and we can use YOUR help in making it a success!
Our goal for 2017 is to raise $250,000 to continue our homebuilding mission. Upon reaching our goal we will build four new homes and complete 12 critical home repair projects in Houston County.
Some recent highlights include:
Celebrating 25 years in Houston County while building 53 new homes and completing over 200 repair projects.
In 2016 we completed two new homes, 3 repair projects, and a $55,000 renovation project to our new facility at 955 Watson Boulevard.
We offer a "hand up" to working families in Houston County not a "hand out".
Our selected families complete 500 hours of sweat equity in building their own home. A no interest affordable mortgage is issued which further funds our home building mission.
We give thanks to our volunteers and stakeholders that are invested in helping working families in Houston County achieve their dreams of homeownership.
Please consider joining us with a pledge as a fellow sustainer in this great community.

Gratefully,
Bill Goggin, Executive Director
Houston County Habitat for Humanity