On Saturday, February 13th, HoCo Habitat helped Peter & Tamara Braddy raise the walls for their new home. This is the 52nd home for HoCo Habitat and marks the 25th year anniversary the affiliate has helped low-income families build a brighter future in Houston County.
Community leaders, sponsors, volunteers and the HoCo Habitat for Humanity family all are pitching in to help make a house a home for the family of six. Over the past several months, the number of volunteers involved exceed 250. Committed volunteers include Verizon Wireless, Publix Supermarkets, Robins AFB, GMC-Warner Robins, Keller Williams Realty, Women Build Team, fraternities, sororities, churches and individuals who are eager to show the power of community.
HoCo Habitat still seeks sustaining sponsors in financial contributions or in-kind donations for this home and the 53rd home. In-kind sponsorship can include construction materials, skilled labor, meals for volunteers, or any other resources that may be of assistance.
Current sponsors include Bank of America, Robins Financial Credit Union, Publix Supermarket Charities, Georgia Military College-Warner Robins Campus, Southern Lighting, Flint Energies, Innovative Int'l, Integra Rehabilitation, Peachstate Hospitality, Michelle Turco Roofing Systems and individual donors contributing to help during this building project.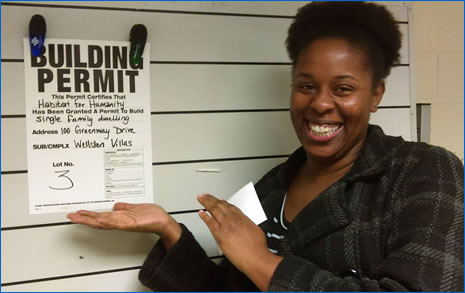 Contact volunteer@hocohabitat.org to volunteer on this project.
Contact development@hocohabitat.org to make a financial contribution.