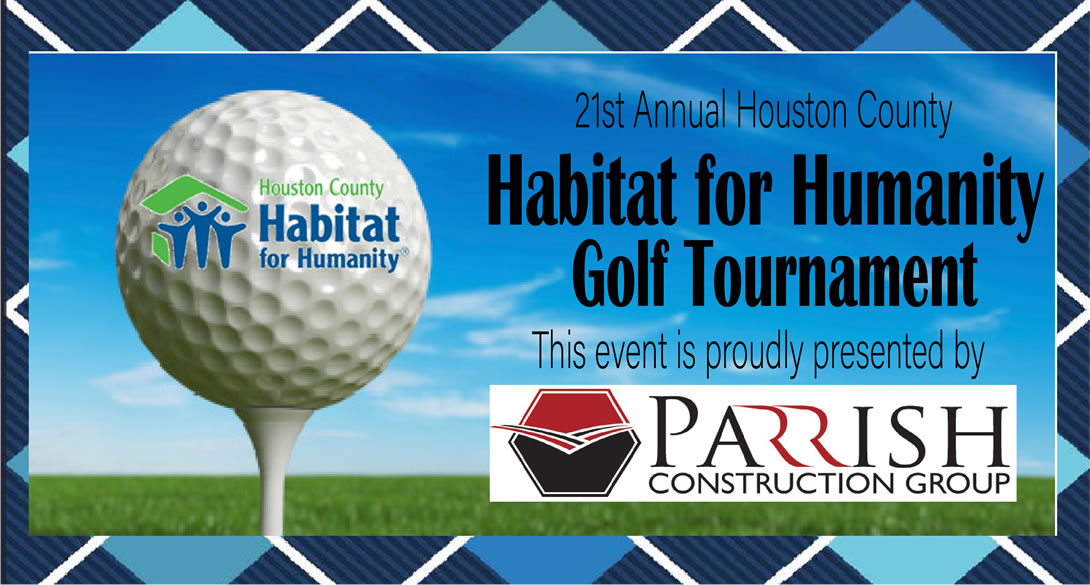 Did you know that you can build a home by swinging a golf club?!
Who knew you could build a home for a family in need by having fun, swinging a golf club, getting to know new people and promoting your business? With our 20th annual golf tournament right around the corner, building a home for a hard-working family is just 18 holes of fun away.
When you sponsor the HoCo Habitat Golf Tournament, you support our partner families as they team up with our volunteers to build their own affordable, decent home. As a locally-funded, locally-operated affiliate of Habitat for Humanity International, we rely on local sponsors and donors like you to help us buy the materials to build affordable houses that our partner families can call their homes. In essence, you are HoCo Habitat!
ATTENTION: 1PM SHOTGUN NOW FULL, 8:00 TIME SLOTS AVAILABLE
When: Friday, April 29, 2022
Where: Southern Landings Golf Club
Registration Deadline: April 22, 2022
Online Registration
ATTENTION: Afternoon Team registration is now CLOSED. We still have spots for the 8am shotgun.
If you are playing in the tournament, please fill out and submit the online registration form with team information above BEFORE making your payment through the donate button below.

Downloadable Forms
Printable Flyer/Registration Form